Boat Cruise on Lake St. Lucia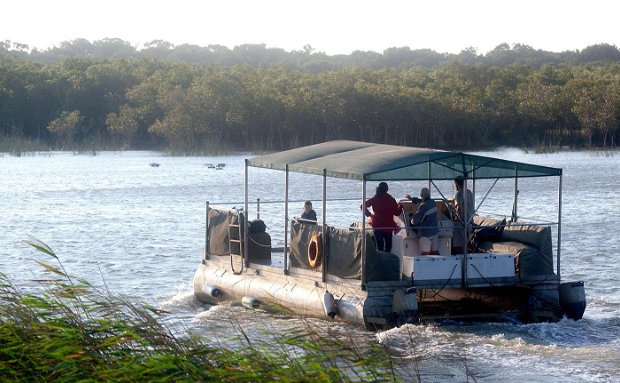 Our boat cruise along the estuary of Lake St. Lucia is a firm favourite, allowing our guests to experience the wildlife from a totally new perspective. Watch the resident hippo perform, set your binoculars on the reed birds, and enjoy the fresh open spaces as you learn about the lake from our expert guides.
Gallery
Itinerary
After a scrumptious breakfast
You will depart with your ranger and enjoy a game drive on the western shores, where you are sure to be surprised by nature's beauty and its beasts.
Take a cruise
Our skipper will collect you and your guide with a hippo welcoming party. After a brief introduction to the estuary, you will gently cruise along the narrows of Lake St lucia viewing birdlife, hippo, crocodile and other wildlife on the banks of the estuary.
Lunch and a game drive
After your cruise, your ranger will setup a picnic lunch under the shady trees before a leisurely game drive back to the lodge.