Our Solar Powered Boats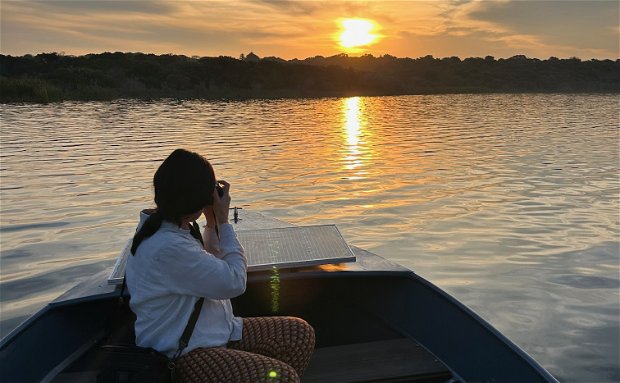 Makakatana Bay Lodge has recently introduced two Solar powered boats that allow guests to go out with a guide for birdwatching and Nature trips in Makakatana Bay.
It is a fabulous activity that allows our guests to go out to do some birdwatching, looking for hippo, photographing nature and and other wildlife on the edges of the Lake St Lucia.  The boats are another commitment to conservation and sustainability.  The boats can take up to 6 guests and are exclusively available to Makakatana guests to go out with a Lodge guide.  
This activity is weather dependent and is offered as an alternative to a morning or afternoon wetland game drive.