2023 Activities, Transfer Rates & Park Entry Fees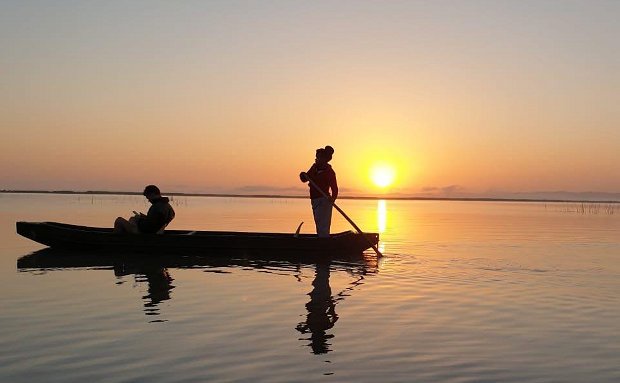 Makakatana Activities are included in the Fully Inclusive Rates.
These Activities can be booked as extras on the Full Board Rates.
MAKAKATANA ACTIVITIES

Afternoon Wetland Game Drive (15h30 - 18h30)
R990 per person 
* Boat & Wetland Safari (09h00 –15h00) 
R2365 per person 
* Beach Safari (09h00 –15h00) 
R2365 per person 
* Hluhluwe or Western Shores Safari (05h00 –13h30) to be booked in advance 
R2800 per person 
Early morning Game Drive (05h30 –08h00)                                                                      
R990 per person 

All activities are weather permitting. In high winds or dangerous weather conditions that are beyond our control and do not allow us to operate the boat or make use of the beach, alternative activities will be offered where possible. The full day safaris include a picnic lunch or brunch.   Note - *full day activities cannot be booked on a 1 night stay. - Minimum 2

EXTERNAL ACTIVITIES

Horse riding in St Lucia with Bhangazi - Beach or Bush Rides  - 1 hour
R520 per person 
Whale and Dolphin Experience (Whales - June to Sep) 3 hrs & weather permitting 
R1400 per person 
Deep Sea Fishing - 5.30am start 6-7 hrs trip - tackle & bait provided. 
R2000 per person 
Birding Tours - with a  St Lucia Birding Specialist
Price on request
Emdoneni Cat Rehabilitation Centre 
R300 per person 

Prices are estimates and subject to change - booked directly with the Operators. Transfers from Makakatana Bay Lodge not included. - Minimum 2
Please note that if you self drive to the Eastern Shores, there is an iSimangaliso Eastern Shores park entry fee that applies.
2023 TRANSFER RATES
Transfers can be booked with Makakatana. These rates subject to change without any prior notice and Makakatana will not be held liable for transfer changes. Prices are per vehicle – max 6 pax. 
Excludes iSimangaliso park entry fees and conservation levy's.  
Transfers booked by outside companies will be charged Park entry fees at the gate. The driver of the transfer company will be charged an entry fee and a vehicle fee in cash. Below rates are not commissionable. 
 
Durban International (2h45 hrs) R6 500 
Richards Bay (1 ½ hrs) R4 100
Sungulwane / Leopard Mountain / Phinda R3000
Amakhosi / Thonga Beach / Rocktail (3 hrs) R6 500 
Manguzi - Mozambique Border (3 hrs) R6 500
St Lucia / Mtubatuba (30 min) R970
St Lucia (after hours, via Nhlozi gate) R2 160 
After hours surcharge R375
ISIMANGALISO PARK ENTRY FEES
International Adult:   R118   |    Child R86
South African Adult:  R59    |   Child R43
Vehicle Entry Fee:  R70 per 1-5 seater    |   R103 per 6-12 seater
Park Levy: R7 per person 
Overnight charge: R12 per person per night
This needs to be paid in cash at the iSimangaliso Park gate on entry and cannot be prepaid.
* Please note if a TRANSFER COMPANY is dropping guests at Makakatana in a branded vehicle, prior authorisation for entry will be required to enter in order to avoid being charged a Game Drive fee of R1000.
MAKAKATANA CONSERVATION LEVY
R100 per Adult per night    |   R50 per child per night
This can be prepaid with the accommodation bill or paid on departure.