New Solar-Powered Boats for Birding and Nature Trips on Lake St Lucia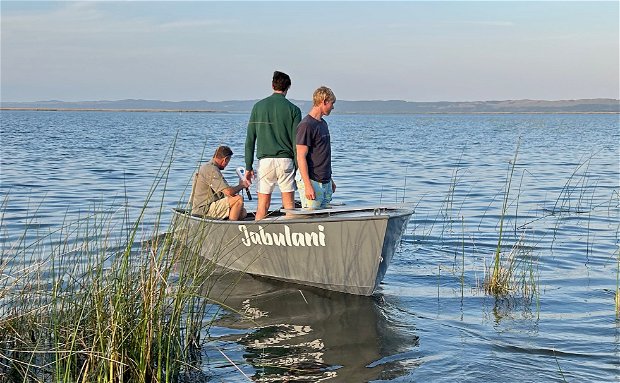 We are thrilled to share some fantastic news with you! Our brand-new, solar-powered birding and nature boats, 'Jabulani' and 'Malahleka', have arrived at Makakatana Bay Lodge. They promise to deliver an extraordinary Lake St Lucia experience like no other, exclusively for Makakatana guests.
Our new boats come equipped with solar-charged, battery-operated motors, ensuring a quiet and sustainable adventure on the waters of Lake St Lucia in Makakatana Bay, within the iSimangaliso Wetland Park, a UNESCO World Heritage Site. You can now immerse yourself in the untouched beauty of nature without disrupting the natural harmony of the area and embrace eco-friendly exploration.
As you venture out onto the tranquil waters in front of the lodge, the peace and tranquility will take your breath away. The hushed motors allow you to get closer to the captivating wildlife and a diverse range of bird species, providing unforgettable opportunities for photography.
Set your alarm clocks for wondrous adventures and let our guides take you on a magical journey. They will help you identify various bird species along with other wildlife that present themselves.
Join us in celebrating this incredible addition to Makakatana Bay Lodge. Whether you are a seasoned birdwatcher, a photography enthusiast, or simply a nature lover, our boat expedition promises an unforgettable adventure, done sustainably.
Come and stay with us and embark on a journey that will leave you with cherished memories for a lifetime. Let's preserve the beauty of Makakatana Bay together, one gentle cruise at a time.